Library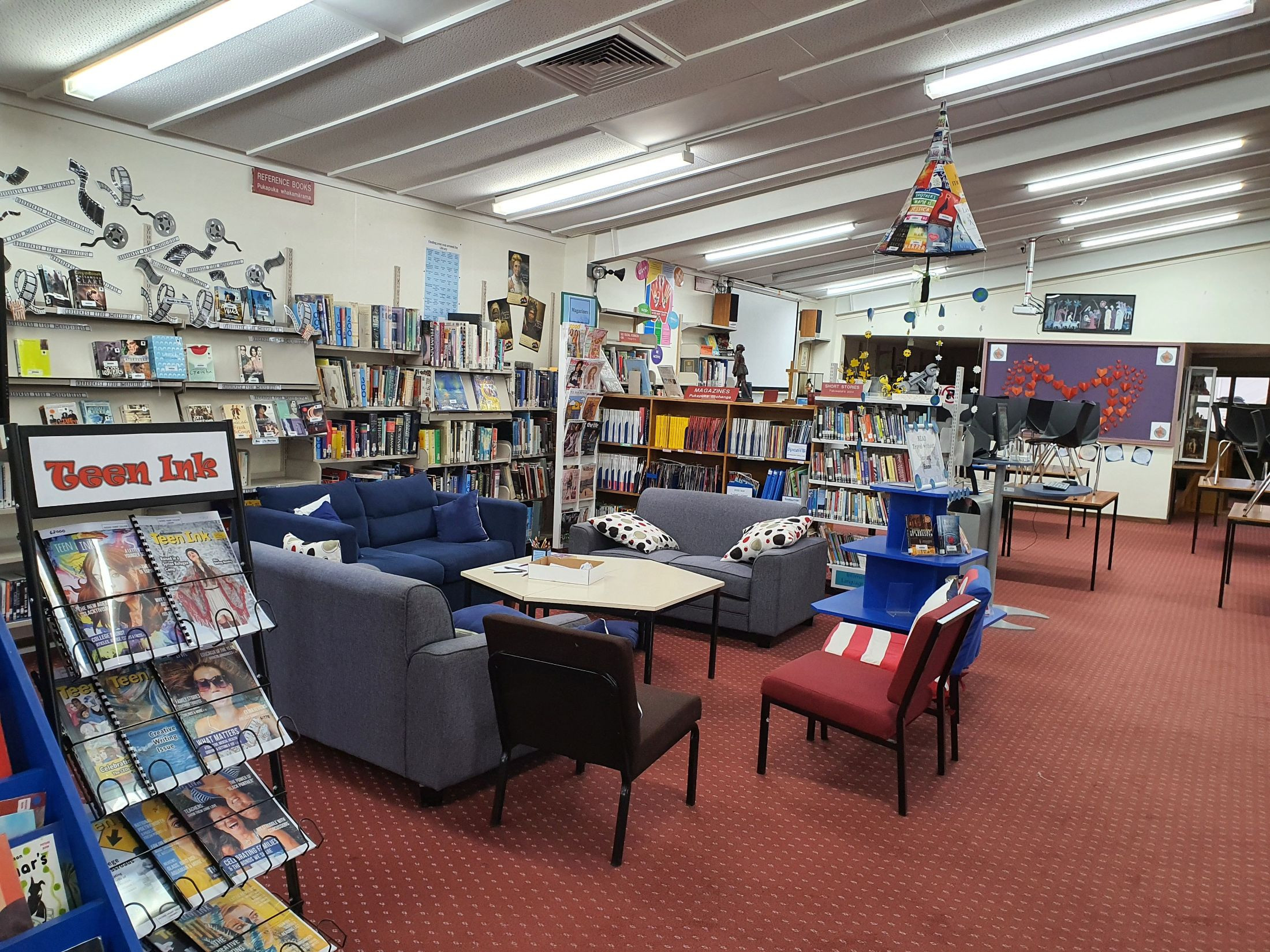 Our school library provides a wide variety of resources that supports our students and teachers in all levels of the curriculum.
Our resources include networked computers, a pod of laptops, a wireless data projector and screen, a comprehensive non-fiction and reference collection servicing all areas of the curriculum, and a diverse up to date fiction section catering for all reading levels, which is promoted to encourage reading as a pleasurable lifelong habit.
We have an enthusiastic group of Student Librarians who give up their time to help in the library before school, lunchtimes, and after school. Their duties include assisting with shelving, issuing and returning books, promotional displays, book covering and various other duties as required. This voluntary service can go towards their Duke of Edinburgh's Hillary Awards.
Interesting and vibrant displays are used to promote current events and create interest in national or international news, as well as showcasing the students' work from different departments. We also belong to the New Zealand Book Council which allows us have visits from New Zealand writers and poets throughout the year.
Our library catalogue is accessible throughout the school and provides information about our opening hours, author profiles, new books and some favourite useful links including EPIC. We are fortunate that the National Library provides schools with a free subscription to EPIC, an electronic database, which provides a valuable resource for all curriculum learning areas. Students can also access EPIC from home.
We look forward to seeing you in the Library.
Mrs Asprey
Library Manager