RNDM Charism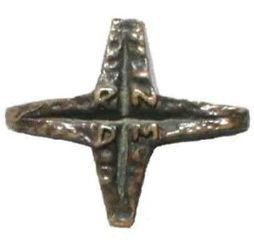 The Sisters of Our Lady of the Missions or Les Religieuses de Notre Dame des Missions (RNDM) charism is contemplation, community and mission.
Contemplation
Euphrasie's particular vision was of the work of the Trinity in relationship. She held an intuitive insight into the mystery of God present in the world. Euphrasie's take on that Holy Mystery was that out of the unified relationship of the Trinity the divine missions are promulgated and we are called to share in the divine missions.
She was drawn to the mystical, and one part of her wanted to be a withdrawn contemplative, but she ended up finding a balance between Mary and Martha in her teaching and living. You can hear both voices in her writings: "Alone, with God alone"; "There, in the sanctuary of his Heart, He will keep you gathered together"; and "You need to leave God for God in the person of your neighbor".
Mary is the icon of the missionary women – she is the Lady of Our Missions. A guiding inspiration for Euphrasie was the visitation, "Blessed be the Lord God of Israel for he has visited and redeemed his people", said Elizabeth to Mary.
So the Mission Sisters are encouraged to "visit" others, to be witnesses to God's love in our heart. "It's all about visits – God visits Mary who visits Elizabeth and we must visit others too. And, of course, we cannot visit others unless we ourselves have been visited". She believed that we should all be witnesses. We should all 'visit' others.
Community
The community rules she set up were from the Augustinian Order with the Marist values underlying it all, namely humility, modesty, simplicity and charity, to which she added sincerity.
These quotes illustrate the nature of community she envisioned:
"Simplicity is interior peace and joy."
"She who is humble never humiliates."
"The sisters must show humility, poverty, modesty and simplicity of heart."
"Be kind to everyone; give everything a good interpretation."
"The remedy is in peace."
"Do not listen to criticism and never criticize anyone."
"Leave without a word of reproach or murmuring."
"Let your task be to encourage."
"We can lighten difficult burdens by our thoughtfulness, a kind smile and a little service."
Mission
Today, RNDM sisters continue to live out Euphrasie's vision, working with women and youth on the margins of society. They work in over 20 countries. They see themselves as missionaries beyond boundaries working in education, health, social development and pastoral work.
"As RNDM contemplative missionaries we are drawn into an incredible mystery of Divine relationship where we recognize ourselves called not 'servants but friends', partners, co-creators with God! Our priority as RNDMs is to be present to and work with those who are vulnerable and neglected, those marginalised in our world today, with particular regard to women, children, youth, indigenous peoples, migrants and victims of human trafficking." (RNDM website)
Each of our six Houses at SHC has a Feast Day collection for Mission Solidarity to support the missionary activities of the Mission Sisters.