RNDM Today
RNDM - Sisters of Our Lady of the Missions - Religieuses de Notre Dame des Missions
Click here to visit the RNDM website to see the work of the Mission Sisters today.
---
Sister Margaret Monaghan (Province Leader)
I was born in New Plymouth and educated throughout my Primary and Secondary schooling by the Sisters of Our Lady of the Missions.
I worked in a Government Department for just over a year, and then entered the Novitiate of the Mission Sisters in Christchurch.
After Religious Profession I trained as a teacher at Loreto Hall Catholic Training College in Auckland. I believe that Catholic education has the potential to be a powerful vehicle of professional and pastoral care. For almost 30 years, I was involved in several schools in the Auckland and Hamilton Dioceses as a teacher, Principal, and on the staff of the Catholic Schools' Education Office in Auckland.
I did some relief teaching at our school in Beagle Bay, Western Australia. It was a privilege to live with two other Mission Sisters on the community compound in an Aboriginal community.
In the late 90s, I became a Prison Chaplain. For 15 years I worked at the New Plymouth prison until it was closed by the Government in 2013. This was another very special ministry.
I am on the Board of Directors for Adele Senior Living Ltd. Adele used to be our convent in New Plymouth. Now it provides rental accommodation for independent seniors in a supportive environment.
Over the years, I have had a few terms in Province Leadership, and currently am in my third year serving the Sisters as Province Leader. This has brought me to live in Lower Hutt, and, when I am able, I enjoy attending the special Masses and Prize Giving ceremonies at Sacred Heart College.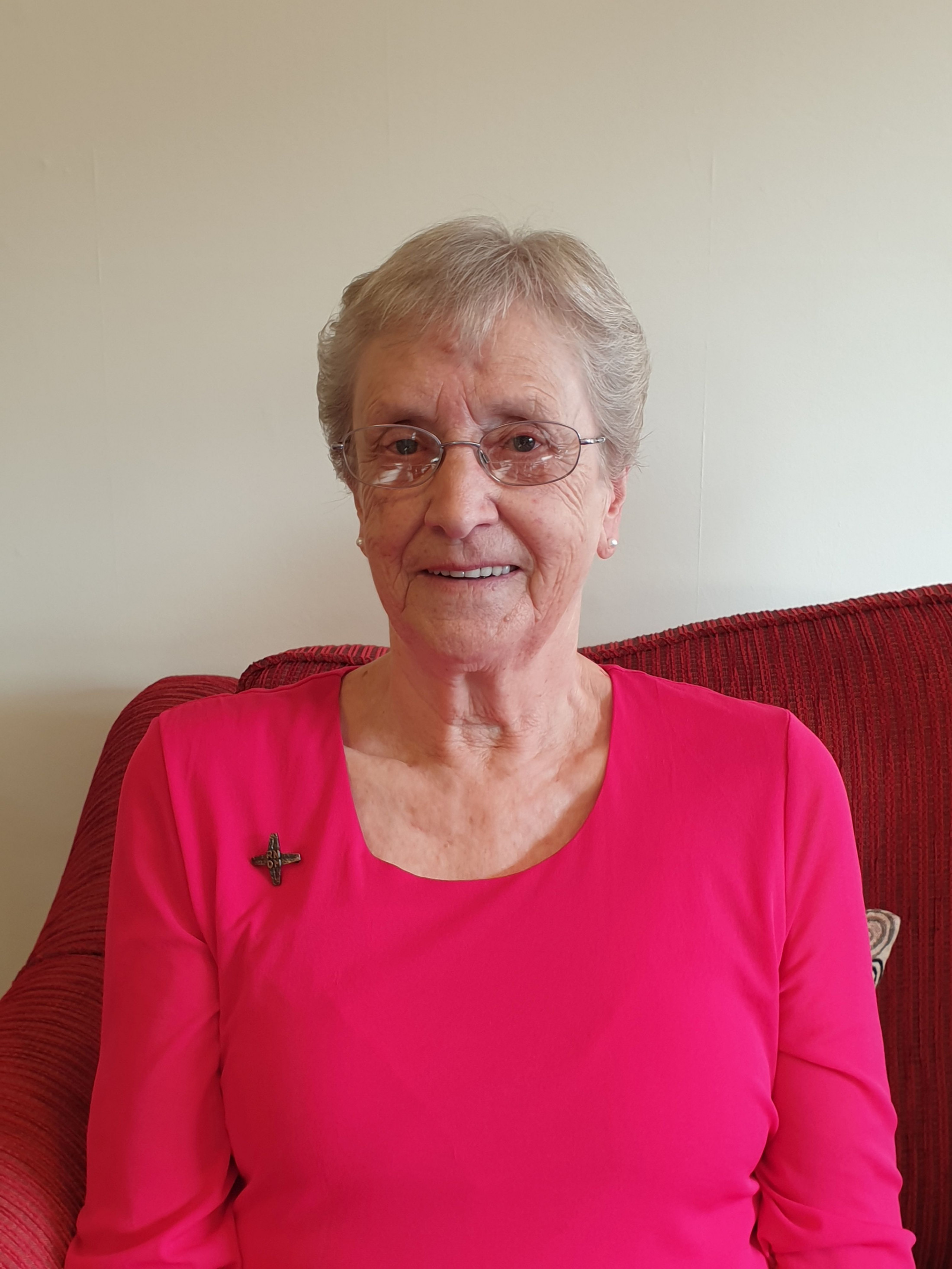 Sister Annette Young
My name is Sister Annette Young. I was born in Wellington and raised in Petone. I attended Sacred Heart Primary school in Petone and Sacred Heart College in Lower Hutt.
At the age of twenty I decided that I would like to become a Religious Sister so left home to enter the novitiate of the Mission Sisters in Christchurch.
After I was professed as a Sister I began teaching the five and six year olds in our schools.
My last move was back to Petone where I was able to teach in the school that I had attended.
I have loved my vocation, the wonderful children I have taught and the great friends I have made over the years.
---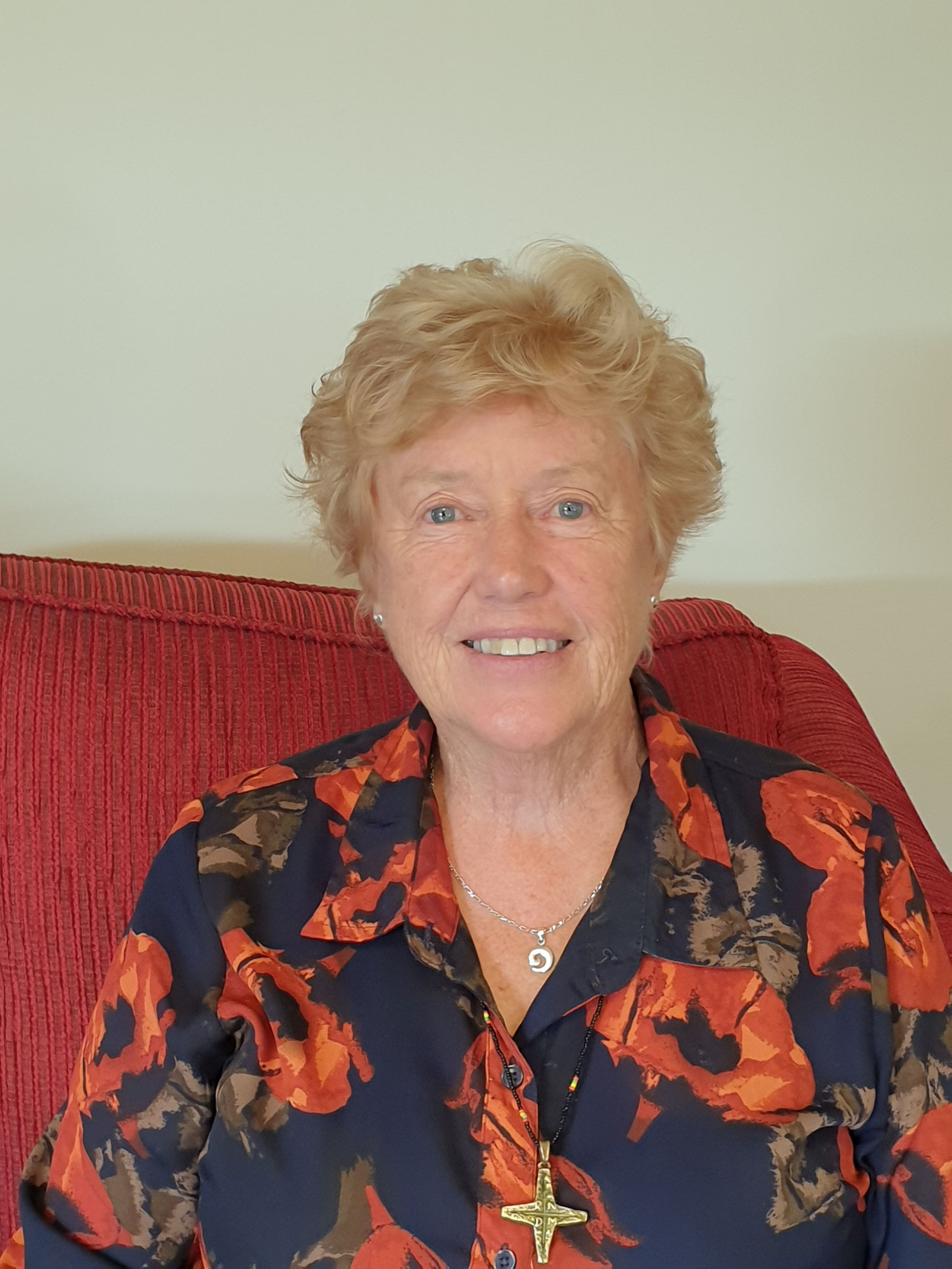 Sister Barbara Henley
Kia Ora. I'm Sister Barbara Henley and I come from Taranaki. I taught for many years in Mission Sisters' schools and colleges around New Zealand and Samoa and am now enjoying my role as Manager of Bishop Snedden Retirement Village in Waikanae on the Kāpiti Coast. I love the Kāpiti Coast with its backdrop of mountain ranges, long coastline looking out to the Tasman Sea and the Waikanae River providing a picturesque boundary to our town.
Our Parish is called Our Lady of Kāpiti, named after the beautiful statue of Mary, which stands at the entrance to Paraparaumu, overlooking our parish which stretches from Paekākāriki to Te Horo. We are proud of our beautiful new church opened in May 2020 in Presentation Way, Paraparaumu.
I offer pastoral care to the residents. I also try to model 'lively living' by introducing them to the lovely walks, bike tracks, clubs, events, cafes and clubs available in our town. We meet regularly for social activities, go for occasional trips and enjoy our traditional Kiwi BBQs!
We are aware of the value of enjoying our environment and keeping active and healthy. I live in the spirit of Euphrasie Barbier who said life is an adventure so live it to the full!
Sister Merle Hiscock
Greetings. My name is Merle Hiscock RNDM and following are a few notes about me.;
As a 7 year old my family moved from Kelburn to Stokes Valley – a great place in which to grow up. I attended Sacred Heart College, enjoying friendship with other students and the Sisters who taught me. Following a short time working, I joined the novitiate of the Sisters of Our Lady of the Missions.
As a Sister my ministries have been varied and fulfilling: primary school teacher and principal in a number of NZ Schools, study courses in Rome and Australia, project development with tribal people in the Philippines, retreat teams, adult spiritual accompaniment, professional supervision, and mentoring our young Sisters. Living in community with my Sisters has offered me countless opportunities for friendships and growth as a person, along with enriching experiences for deepening my relationship with God.
---
Sister Pauline Leonard CNZM
I am now living in retirement in Fairfield and have been involved in education and leadership in the congregation since 1961.
During these years I have taught at Sacred Heart Lower Hutt for 13 years in the 1970s and 1980s teaching in the Religious Studies and Science departments. After a period as Deputy Principal at Lower Hutt, I was appointed to SHC Hamilton as Principal in 1989, where I enjoyed a different set of challenges over the following 14 years and was the last RNDM principal there.
Since 2002 I have held positions of leadership in both New Zealand and Rome. From 2015 I have been a member of Sacred Heart College's Board of Proprietors (Mission Colleges Lower Hutt Trust Board). I am always keenly interested in the life of the College which is such a vibrant community.
Sister Valerie Lawson QSO (Formerly Sister Celine)
I have been very fortunate to have spent half of my teaching career at SHC Lower Hutt. My association with the College began in 1964 and I enjoyed teaching Form 5 classes for three years.
After several years back in SHC Christchurch and then at Redwood College, Nelson, I returned to Lower Hutt in 1980 as Principal. I was privileged to remain Principal for 20 years and when I retired in 2000 I was the last RNDM Principal of the College.
Those years were challenging and rewarding and saw the College roll grow from 600 to 825. Now in retirement I continue to be very interested in the College and its progress. I enjoy attending their special occasions and experience a sense of pride in their achievements. It is a great school and I loved my 23 years there.
---
Sister Mary Paul Hodgson
I am Sister Mary Paul and at the age of 17 I joined the Sisters of Our Lady of the Missions. After my first Profession I began my years of teaching in our primary schools where I taught the children who were in Forms 1 and 2.
At the age of ninety I am helping the young sisters who have come to live in Petone to study the English language.
I look back on all these years with gratitude and much love and I am thankful for my life as a Religious Sister.


---