Debating
Sacred Heart College takes part in the Wellington Speaking Union's Regional Competition.
Teams are entered in five divisions:
Junior Certificate
Junior Premier
Senior Certificate
Premier B
Premier A
Our students enjoy debating against other schools from around the region in five rounds that run during Terms 1 and 2. Teams then progress into the Octo, Quarter and Semi Finals. The Grand Finals are held in Parliament at the end of the year.
In September 2019 the Wellington Junior Debating Championships held at Parliament were won by the SHC Junior Prem A Debating team against Onslow College (photo below). The moot was 'That Governments should attempt to contact uncontacted peoples'.
Senior students can also participate in a two day Regional Debating Competition in March. From this competition students are selected for the New Zealand Secondary Schools Debating Team. At the end of the year all debaters can take part in the Impromptu Debating Cup and the British Parliamentary Debating Competition.
Student can prepare for all these competitions by attending Debating Club after school where all debaters develop their skills.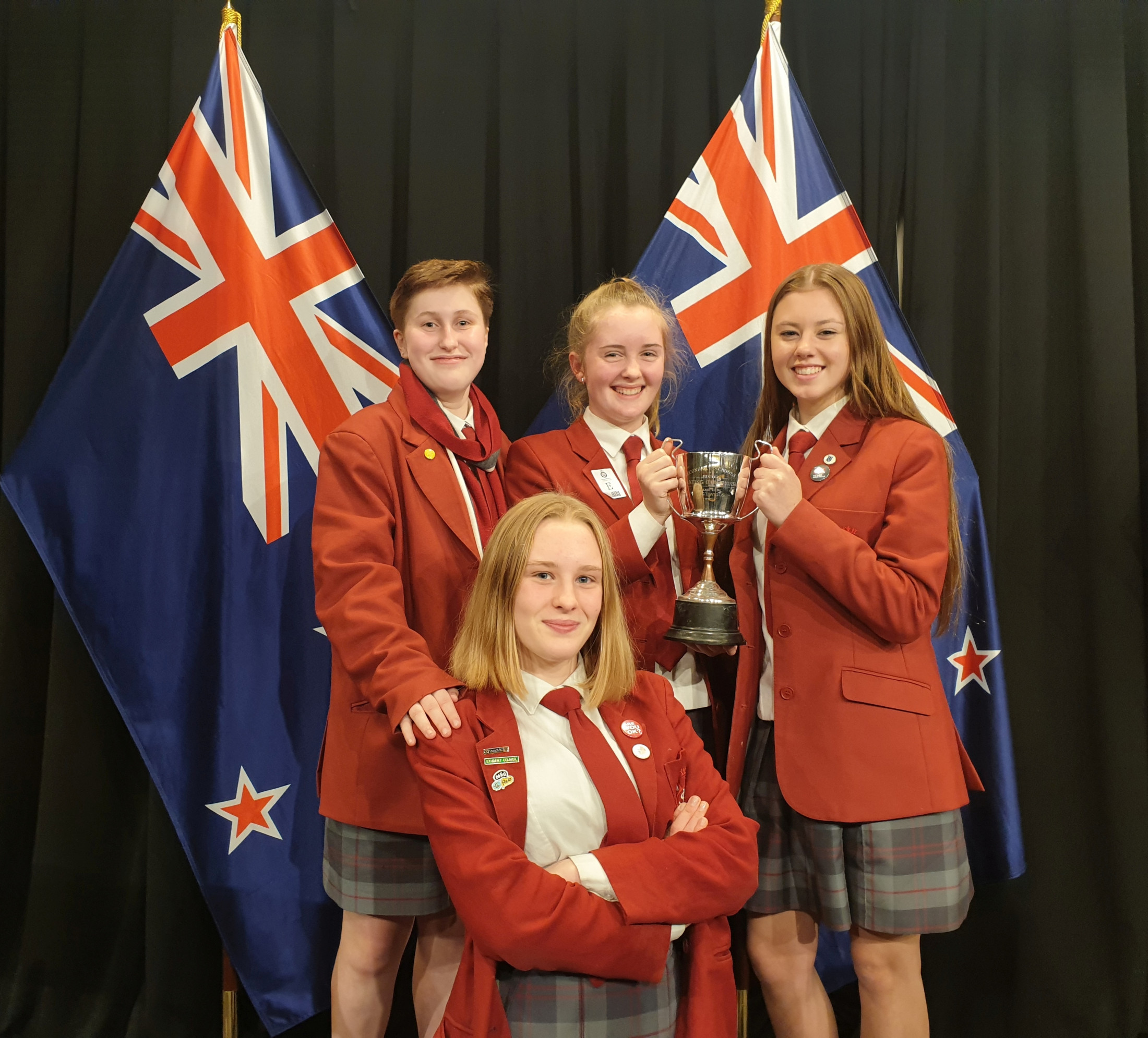 (L-R) Jennifer Eastham, Mia Drew-Crawshaw (kneeling), Emilie Wilcock and Caitlin Ngan-Boyle